Ridgeland.  There's More Here.
·······································································································································


Join the race for Fiber to the Home, an economic development project that involves and benefits Ridgeland residents. Fiber to the Home can transform infrastructure in residential areas in order to provide an ultra-fast 1 Gbps Internet connection that includes optional home phone and television services. Ultra-fast Internet is delivered over fiber optic connections directly to the home at an average speed of 100 times faster than most other Internet services. Getting Fiber to the Home for Ridgeland will enhance education and small business creation. This service will attract high-tech businesses and new families while improving your home value. To get Fiber to the Home, Ridgeland needs your help. Watch the city's video submission to C Spire. Click here to learn more and find out how to sign up.
·······································································································································
If you are a resident of Ridgeland, you already know! We simply have more here! Families thrive in Ridgeland with the benefit of award winning schools, convenience to premiere shopping, amazing restaurants and fine dining, and family friendly events. All of our residents enjoy local convenience, abundant parks, the Natchez Trace Parkway, the Ross Barnett Reservoir, and one of the most spectacular and extensive walking and biking trail systems in the state.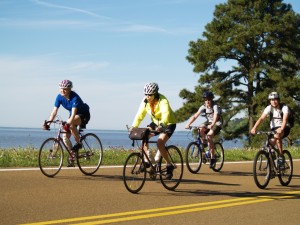 More Business
More Education
More Outdoors
More Events
More Dining
More Shopping
More Community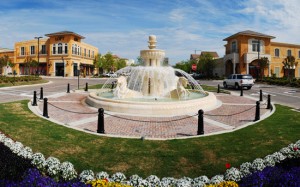 One of the most decorated cities in the state of Mississippi, nestled in Madison County, Ridgeland has an award-winning master plan that is being used to guide our community development efforts, incorporating green spaces and smarter developments. The City just received its third consecutive award for Tree City USA, has received the Bicycle Friendly Community Bronze Award and was chosen as a top 100 place to live by MONEY® Magazine in 2007. There are simply too many recognitions to list.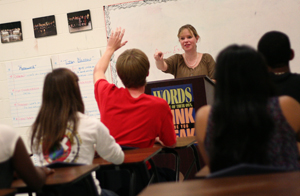 Convenience is an understatement with everything you need within 5-10 minutes of your front door.  And, with an outstanding educational program including a Star ranked High School, not to mention a plethora of organized sports and sport facilities, there is a lot for parents and students to be excited about.
Our leadership supports and encourages the lifestyle for which Ridgeland has become known.  Our leaders have sponsored a master plan that ensures an exceptional high quality of life for years to come as the city and community continues to blossom.
Visitors feel a uniquely warm welcome when doing business, shopping, dining or relaxing in a very special community that blends big city energy and small town charm.  Whether you are training for a marathon, having a family outing or enjoying a classic dining experience, Ridgeland has it all.